KBH Solutions (also known as KBH Industrial) is your most reliable source for project management, project controls and project oversight with associated support services. KBH can and will support all phases of your project.
KBH was founded on the principles of honesty, collaboration, safety and diversity. Our ethical and knowledgeable workforce, from initiation to closeout, is dedicated to providing our clients with quality services at an affordable price. While others may provide people, KBH provides a team of proven professionals.
At KBH,we believe in the power of teamwork and collaboration with our client partners. Our goal is to provide the "complete package" by developing a team of professionals, hand-selected to provide the right skills and competencies to match the complexity of your project.
We can respond to your needs during peak periods and de-staff when our services are no longer required. Our objective is to provide predictable outcomes.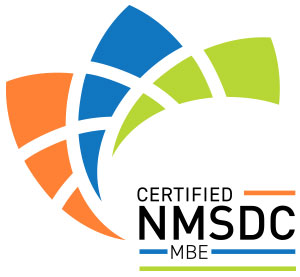 Established in 2018 and headquartered in Smyrna, GA, KBH is a family run and owned Minority Business Enterprise (MBE) and a Disadvantaged Business Enterprise (DBE). While diversity is part of our identity, we firmly believe that our clients choose us based on the outstanding service we deliver. Our leadership has multiple years of experience in the power generation industry. Our company has experienced steady and continual growth since our inception.
At KBH, we understand that the foundation of our achievement's rests upon the unwavering dedication, enthusiasm, and honesty of our team. Our mission is to foster an environment that offers both challenges and rewards, ensuring a fulfilling experience for all our team members.
Excellence in Every Endeavor
KBH Industrial's core pillars are the foundation of our success. These strengths define who we are and what we bring to every project: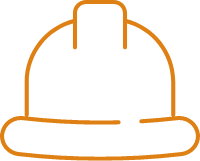 Safety is our guiding principle. We are dedicated to achieving zero injuries, incidents, or accidents on every project, every day. Ourcommitment to safety informs every decision we make and ensures a secure working environment for all.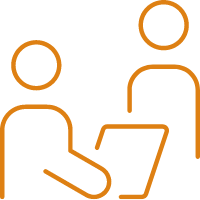 Our team is comprised of industry experts with years of experience in power generation and heavy industrial sectors. With diverse skills and knowledge, we tackle projects of all sizes with precision and professionalism.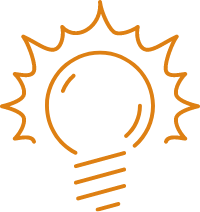 Innovation fuels our progress. We actively seek out the latest technologies and practices to enhance project efficiency and performance. We look to be creative on solutions and alternatives to issues. Our relentless pursuit of innovation allows us to stay at the forefront of the industry.
At KBH Industrial, our clients are at the core of everything we do. We recognize that your success is our success, and we are dedicated to delivering excellence in every aspect of our partnership. Here's what sets us apart when it comes to serving our valued clients:
Your Vision, Our Commitment
We understand that every project is unique, and your vision is our top priority. Our client-centered approach ensures that your goals, needs, and expectations are not only met but exceeded. From the initial consultation to project completion, we work closely with you to tailor our services to your specific requirements.
Collaboration and Communication
Effective communication is the key to a successful partnership. We keep you informed every step of the way, providing regular updates, addressing your concerns promptly, and actively seeking your input. Our commitment to collaboration ensures that we work as a cohesive team, driving projects to success.
Experience You Can Trust

KBH Industrial is a certified, minority-owned contractor with a team of professionals who bring multiple years of experience in the power generation and heavy industrial sectors. Our expertise spans a wide range of services, including project management, professional support, and staff augmentation. You can trust that your project is in capable hands.
Safety and Quality Assurance

Safety and quality are non-negotiable for us. We uphold the highest industry standards to ensure the safety of our team, your project, and the environment. Our relentless pursuit of excellence guarantees that we deliver top-tier performance and value.
Our Success is Measured by Yours

Our ultimate goal is your satisfaction. We measure our success by the success of your projects. Whether it's completing projects on time, within budget, or exceeding performance expectations, KBH Industrial is committed to achieving the results you seek.
Experience You Can Trust

At KBH Industrial, we view our clients as more than just business partners – we consider you an integral part of our journey. Your trust in our abilities drives us to continuously improve and innovate. We are proud to have built enduring relationships with our clients based on trust, integrity, and outstanding service.
At KBH Industrial, our success is driven by the dedication, expertise, and collaborative spirit of our exceptional team. With a shared commitment to excellence, safety, and innovation, we proudly introduce you to the individuals who make up the heart and soul of our organization.
As President & CEO of KBH Solutions, LLC (also known as KBH Industrial), Tarun Ganeriwal is responsible for business development, profit and loss, strategic planning, and overall daily leadership and oversight of the business. Tarun has his MBA from The Terry College of Business at UGA and his BS in Mechanical Engineering from Virginia Tech.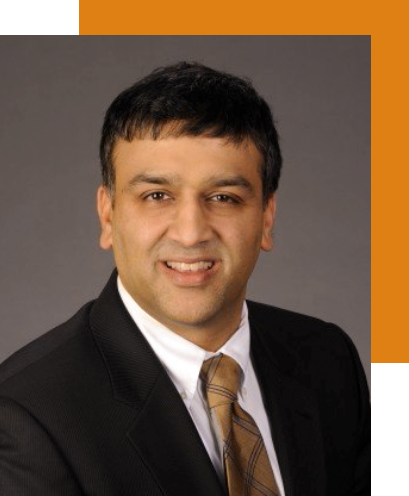 Tarun has more than 30 years of construction, maintenance, and commercial experience in energy, oil and gas, pulp and paper, and heavy industrial segments. Prior to KBH, he was the Senior Vice President at Williams Industrial Services Group. There he had overall commercial responsibility for the company, which served diverse industry sections as a multi-disciplined contractor. His responsibilities included strategic planning, business development/sales, marketing, estimating, and proposal development. Tarun also held a variety of commercial, project execution, and leadership positions for close to 20 years with General Electric, in both the electrical distribution and power businesses.
His years of success in energy and industrial industries have allowed him the skills and experience to maintain a steady path to success for himself, his staff, employees and clients.
Tarun's philosophy is built on open and honest communication. Customer centricity, both internal and external, is a key to his success. Relationships with employees and customer partners do not happen by accident — you need to invest in them. Tarun has proven and continues to prove he is more than capable of breaking down barriers and bringing solutions to his partners.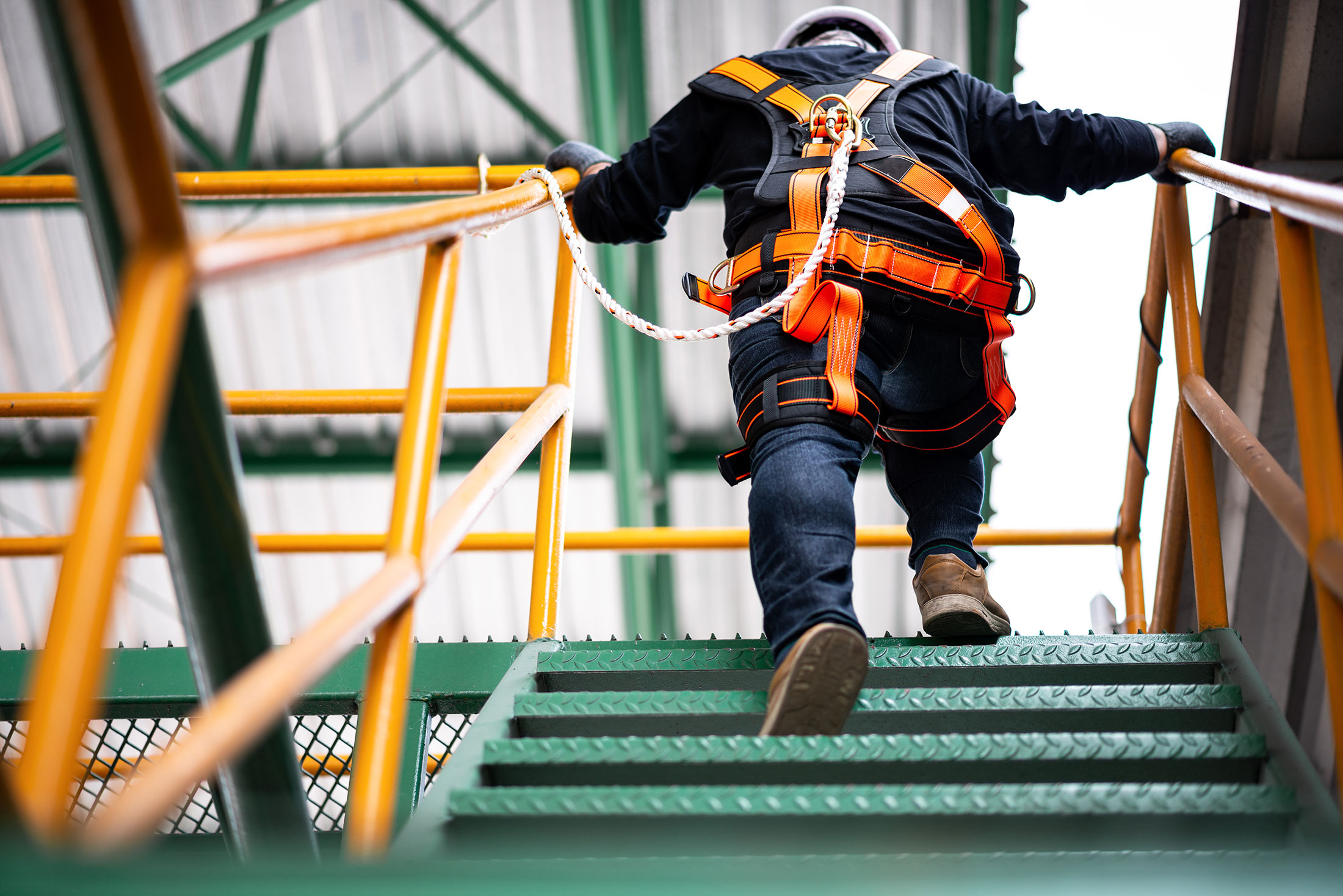 At KBH Industrial, safety is not just a priority; it's a fundamental part of our DNA. We are unwavering in our dedication to ensuring the well-being of our team members, clients, subcontractors, and the communities where we operate. Our commitment to safety is the cornerstone of our success.
Safety as a Way of Life
Safety isn't a checkbox; it's a mindset. Our safety culture is deeply embedded in every aspect of our operations, from the boardroom to the job site. It starts with strong leadership and extends to every team member, subcontractor, and partner.
Education and Training
We invest in continuous education and training for our team to ensure they are equipped with the knowledge and skills needed to perform their work safely. Our rigorous training programs are designed to keep everyone up-to-date with the latest industry best practices.
Zero Incidents, Zero Compromises
Our Goal: Zero Incidents
Our unwavering goal is to achieve zero injuries, incidents, or accidents on every project, every single day. We believe that every incident is preventable, and we take a proactive approach to identify and mitigate risks before they become hazards.
Safety as a Value
Safety is not just a box to check—it's a core value that informs every decision we make. Whether it's project planning, equipment maintenance, or subcontractor selection, safety is at the forefront of our minds.
Industry-Leading Standards
Exceeding Regulatory Requirements
We hold ourselves to the highest industry standards when it comes to safety. Our practices consistently exceed regulatory requirements, ensuring that we provide the safest working environment possible.
Client-Specific Safety
We integrate our clients' site-specific safety guidelines into our operations, ensuring a unified commitment to safety throughout the project. Our subcontractors are also required to adhere to and uphold our site-specific safety plans.
Learning from Every Project
We believe in continuous improvement. After every project, we conduct thorough safety assessments to identify areas where we can enhance our practices. This commitment to learning and evolving ensures that we remain at the forefront of safety innovation.
Open Communication
We maintain open and transparent communication with our clients, subcontractors, and team members regarding safety performance. Reporting and addressing safety concerns promptly is a vital part of our safety culture.
At KBH Industrial, we firmly believe in giving back to our community at the heart of our corporate values. These principles guide our actions and play a central role in our commitment to making a positive impact.
Our Commitment to Social Responsibility
We recognize our responsibility to give back to the communities that support us. KBH Industrial is deeply committed to corporate social responsibility, and we actively engage in initiatives that make a meaningful difference.
Through partnerships and outreach programs, we extend our resources and expertise to make a positive impact on the communities we serve. Whether it's supporting local charities, participating in volunteer projects, or sponsoring educational endeavors, we are dedicated to being a force for good.
Environmental Stewardship
KBH Industrial is committed to sustainable practices that minimize our environmental footprint. We invest in eco-friendly technologies, reduce waste, and actively seek ways to protect the environment for future generations.
We believe in the power of education to transform lives. KBH Industrial actively supports educational initiatives that empower individuals and communities to thrive. We offer scholarships, mentorship programs, and educational partnerships to promote learning and skill development.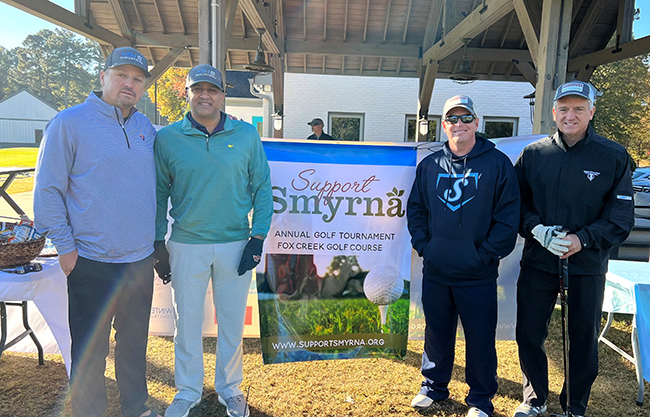 Join Us in Making a Difference
At KBH Industrial, we invite you to join us in our commitment to open communication and giving back. Together, we can create positive change and build a better future for all. Whether you're a client, partner, or member of our team, you play a vital role in our mission to make a meaningful impact on the world around us. Thank you for being a part of our journey.